This idylic view shows a group of Giant Redwood trees planted a short walk from Cowdray House (which would be to the right, just off the picture).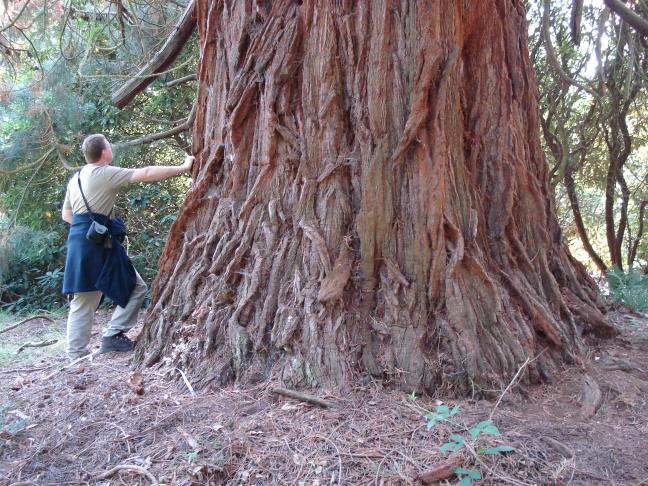 These photographs cannot possibly do justice to the avenue of forty-seven Wellingtonia at Cowdray House, containing some of the biggest Sequoiadendron giganteum in England.

Unfortunately these lovely and well cared-for trees are hidden away in a private estate, however, it is open to the public on at least one day in most years. Keep an eye on the NGS/RHS web sites and be sure to take the opportunity to visit this lovely unspoilt avenue.

Time constraints prevented the measurement of all the Wellingtonia but the larger examples have been included and will certainly be gaining places in the Top Trunks page!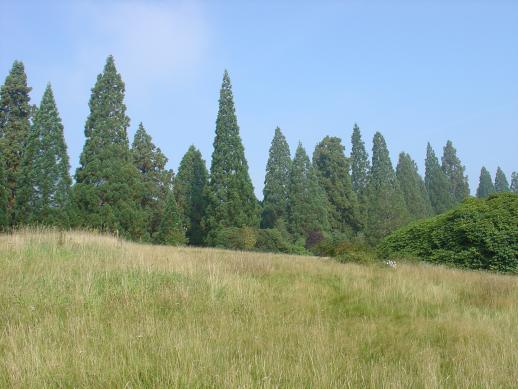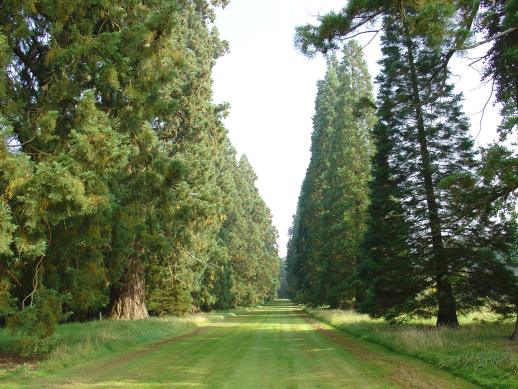 Cowdray House, or the grounds at least, has quite a history. The first home built here was called Coudraye House, and was surrounded by a moat. The second one was built in the early 16th century by the Earl of Southampton and was regarded as one of the finest country houses of its time. The Earl died childless in 1543 and the estate passed to his half brother Anthony Browne, who completed the building. Sadly, disaster struck in 1793 when workmen left rubbish smouldering in the north gallery. A fire took hold and the house was destroyed. The workmen had been preparing the house for the homecoming of the eighth Viscount prior to his wedding.

The ruins were saved from dereliction in 1916, and can be visited - there is a small museum in the upper storey.